Building Tips
Planning
How to avoid planning permission

One of the easiest ways to move up the property ladder is to renovate and extend your home rather than going through the hassle of selling your home, buying another and paying the Stamp Duty and fees that go with all of that.
read more
Building Grants
Good news for homeowners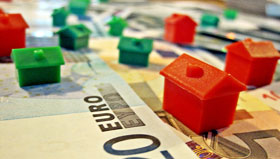 The new Home Renovation Initiative (HRI) was announced in Budget 2013. It will run for two years, until the end of 2015. It gives you as a home owner an income tax credit of 13.5% on home improvement expenditure of between €5,000 and €30,000.
read more