About Denis Buckley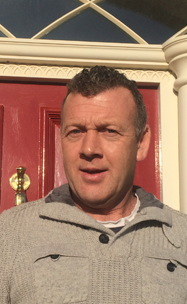 Based in East Cork, Denis Buckley has been working in the building trade for the last 25 years, doing jobs all around Co Cork and Waterford.
Apprenticed to his dad, John, when he was 16, he had already absorbed much of his craft from working with him on jobs as a youngster. He served his time as a mason/bricklayer before trying his luck abroad between 1992 and 1996, and worked on construction projects in Germany, Australia and America when in his early 20s.
In New York, the biggest job I worked on was Flushing Meadows Park, which is about the size of Croke Park.
My skills come from experience and from travel. While abroad, I saw many different house styles. Imitation is the greatest form of flattery!"
Returning home at the age of 24, he continued to work in construction, subcontracting for other builders but working more and more for himself as time went on, developing specialities in restoration and renovation. He also works closely with his brother, John, a plasterer who previously worked for English Heritage and has a lot of expertise in refurbishing older buildings.
Together, their skills have stood to them during the recession, enabling them to specialise in smaller projects like house extensions and building porches, walls and patios.
With a depth of experience in new-builds too — he has built some 150 houses over the course of his career — Denis is versatile and accommodating.
He was bitten by the building bug early, remembering going off as a child with his father and helping him with plastering and slating jobs.
We didn't know any different. We loved it. It was like going on holidays. What we didn't know, we didn't miss," he remembers.