Home Renovation Initiative
Good news for homeowners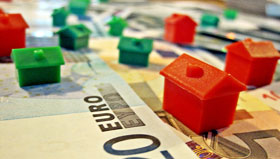 The new Home Renovation Initiative (HRI) was announced in Budget 2013. It will run for two years, until the end of 2015. It gives you as a home owner an income tax credit of 13.5% on home improvement expenditure of between €5,000 and €30,000. This applies to extensions and renovations to the home, window-fitting, plumbing, tiling and plastering.
For example, a €30,000 spend will give a credit of €4,050, the maximum allowed under the scheme.
The minimum tax credit is €675 (based on a minimum spend of €5,000 (excluding VAT) x 13.5%).
The Scheme applies to works carried out after October 25 2013 up to December 31 2015. Where planning permission (if required) is in place by 31/12/2015, work paid for up to 31 March 2016 will qualify.
You must have your Property Tax paid in order to qualify under the Scheme — you will have to give your LPT property ID number to the builder — and your builder must have his tax affairs in order to carry out the works.
He must give you his VAT number and one of the following:
an up-to-date (within the last 30 days) Notice of Determination of RCT Rate tax of zero or 20%, or
an in-date Tax Clearance Certificate
The Scheme is being run by Revenue. It is being operated on Revenue's online system. For further information, go to: www.revenue.ie/en/tax/it/reliefs/hri/
Living City Initiative
Budget 2013 also extended the Living City Initiative to Cork. The eligibility criteria include all buildings built before 1915. The initiative aims to encourage families to live in historical buildings in city centres and assist in the regeneration of retail and commercial districts. EU state-aid approval will be required. More information will be provided when further details are available.